Anti Snap Locks In Wakefield
Over the past few years burglars have found ways to exploit weaknesses in standard euro cylinders which are fitted on all upvc and composite doors and also on some wooden and aluminium doors. There has been a significant increase of these type of break-ins in Wakefield. The standard cylinders break under attack in such a way that the locking mechanism inside the door can be easily manipulated in under 20 seconds. This applies to all upvc doors no matter how old or new as it is not yet mandatory for new doors to to come with anti snap lock cylinders. It is a common misconception that because a upvc or composite door mechanism has many hooks and bolts which lock into the door frame once the handle is lifted, that these doors are high security. This is not true!. All the locking points on every upvc and composite door are controlled by the lock cylinder and if this is not up to the job the hooks and bolts might as well not be there.

Watch the video below to see lock snapping in action!
What are anti snap locks?
An anti snap lock cylinder is a lock barrel that is designed to retro fit to your existing door with no fuss or massive cost to the customer. Anti snap locks have been designed with special weak points built in so that when the cylinder is attacked it will break off in a totally different place to the standard cylinder and stop intruders entering your home or business keeping your property safe. There is quite a range of Snap safe and anti snap locks now available and we can supply and fit any make to suit your budget. We can also come and check your lock barrels for you anywhere in Wakefield if you are not sure which type of euro cylinders you have.

For more information please feel free to contact us for a chat any time.
If the locks on your home or business look like this then you have got euro locks fitted and your home is vunrable!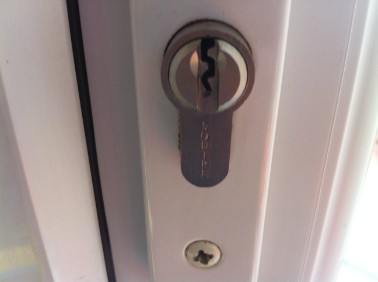 Below is a picture of a standard euro lock after a Break In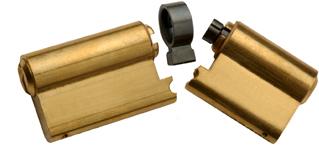 Below are a couple of examples of the new high security euro locks that are now available.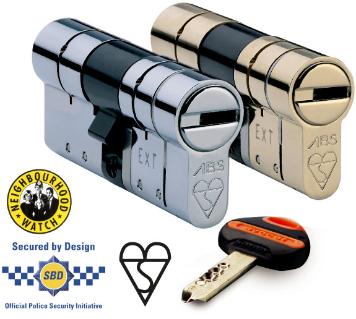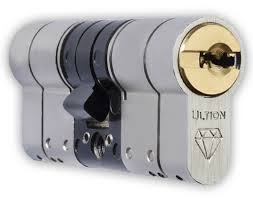 Brisant Ultion TS007 3 Star Diamond Standard Anti Snap Lock